SATELLITE NEWS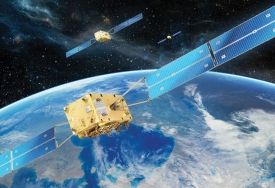 GALILEO PREPARES FOR LIFT-OFF - This summer will see significant progress in the world's first civilian-owned and -operated satellite navigation system as Europe prepares to dispatch the first two full-capability Galileo satellites for lift-off. Payload preparation for Arianespace's Soyuz Flight VS09 started in earnest in early May with the arrival in French Guiana of the first two Galileo full operational capability (FOC) satellites. After several months of testing in the Netherlands, the twin satellites were placed inside specially designed containers, maintaining temperature, humidity and air cleanliness within rigid limits in readiness for integration with the Soyuz launch vehicle in the middle of this month. More
(Source: Aviation International News - Jul 13)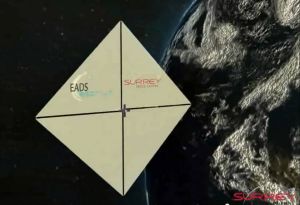 UK CUBESAIL HAM RADIO SATELLITE - CubeSail is an exciting, ground-breaking educational satellite project at the Surrey Space Centre (SSC) that hopes to launch into a 680 km Sun Synchronous Orbit (SSO) from India in December 2014 A key feature is the deployment of a 25 square metre sail structure, which will be used to demonstrate the propulsive effect of solar radiation pressure (i.e. solar sailing) and will demonstrate the de-orbiting capabilities of the sail as a drag augmentation device. CubeSail will be the first launched three-axis stabilised solar sail. More
(Source: Southgate Amateur Radio Club - Jul 13)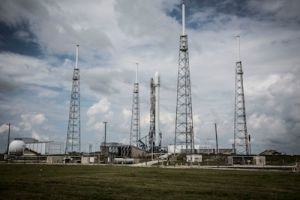 SPACEX TARGETS FALCON 9 LAUNCH ON MONDAY - After a string of technical and weather-related delays, SpaceX engineers in Cape Canaveral are targeting liftoff of a Falcon 9 rocket Monday with six machine-to-machine Orbcomm communications satellites designed to refresh the company's data relay network in low Earth orbit. The satellites will help Orbcomm clients track ships, trucks, cargo containers, remote oil and gas infrastructure, weather buoys, research stations and other assets. Liftoff is set for 9:21 a.m. EDT (1321 GMT) from Cape Canaveral's Complex 40 launch pad. The launch window extends to 11:54 a.m. EDT (1554 GMT). More
(Source: SpaceFlight Now - Jul 13)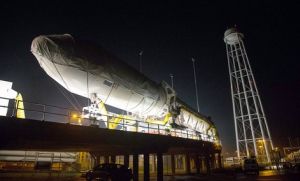 WHERE TO VIEW THIS WEEKEND'S EAST COAST ROCKET LAUNCH - NASA's Cygnus cargo spacecraft has the crucial duty of delivering thousands of pounds of supplies to the International Space Station. But first it has to get into the air, and to that end the space agency has stuck it inside a rocket that will blast off spectacularly on Sunday afternoon*. At a scheduled launch time of 12:52 p.m. EDT on Sunday, July 13*, a hulking Antares rocket (this thing) will rise like Odin's fiery spear from the Wallops Flight Facility on Virginia's eastern shore. If the weather is clear, the launch should be visible over a big chunk of the East Coast, including Washington, D.C., Baltimore, Philadelphia, Norfolk, and perhaps even New York. More
(Source: Nextgov - Jul 13)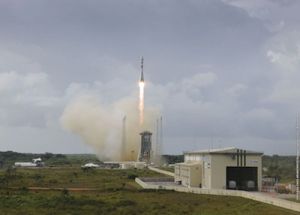 FOUR SATELLITES LAUNCHED TO BEAM INTERNET DOWN TO EARTH BY STEPHEN CLARK - Four broadband communications satellites for O3b Networks, a company based in Britain's Channel Islands with a mission to link developing countries via high-speed Internet, blasted off from French Guiana on top of a Russian Soyuz rocket Thursday. The satellites will fly in a unique orbit 5,000 miles over the equator, reaching customers in a band between 45 degrees north and 45 degrees south latitude, home to most of the world's population. More
(Source: SpaceFlight Now - Jul 12)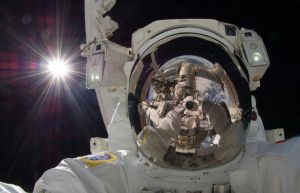 INTERNATIONAL SPACE STATION ORBIT TO BE RAISED 1.7 KM - Specialists of the Russian Mission Control Centre plan an operation for this Friday to raise the orbit of the International Space Station. The manoeuvre will be carried out with Zvezda module engines, an MCC source has told ITAR-TASS. The manoeuvre was planned for July 17, but then it was decided to conduct it on July 11. The Zvezda engines will be started at 18:53 Moscow time and work for 67 seconds. The station will receive an impulse of 0.95 m/sec, the source said. More
(Source: ITAR-TASS - Jul 11)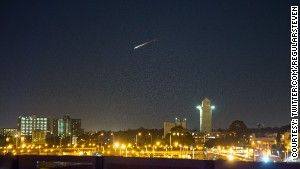 FIREBALL AS RUSSIAN SPACE JUNK 'BELLY FLOPS' TO EARTH ABOVE AUSTRALIA - A fireball the size of a small truck, which shot through the sky over Australia Thursday night, was space junk from Russia's Soyuz rocket, astronomers said. More accurately, it was "object 40077", the third stage of the Soyuz rocket which was launched from Kazakhstan on Tuesday. It was hurtling around the Earth at some 18,000 mph, or almost 29,000 kilometers per hour. "What you're seeing in that fireball is it slowing down really fast. It's belly-flopping on the world's atmosphere at 18,000 miles an hour. That really hurts," said Jonathan McDowell, astronomer at the Harvard-Smithsonian Center for Astrophysics. More
(Source: CNN.com - Jul 11)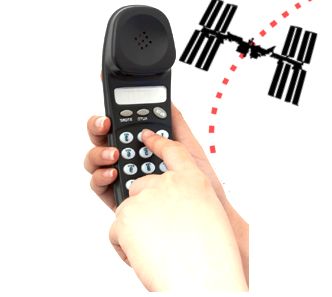 A TOLL FREE NUMBER FOR SPACE STATION PASSES PREDICTION: 1-844-N2YO-COM - Are you curious if the Space Station will pass over your house in the next 24 hours? Are you tired of checking the passes on internet? Or maybe you don't have access to internet on your mobile device? No problem! Just dial a toll free number and in less than a minute you will have the answer by a synthesized voice. It's really easy. Here is how that works:
Dial 1-844-N2YO-COM (1-844-629-6266) and wait for the greeting message:
"Welcome to the automated International Space Station pass prediction system. The system is available for United States customers. This service is provided by N2YO.com."
Then you will be prompted to enter your five digits zip code. Once finished entering the zip code, do not press #, just wait for the voice to read the passes prediction for the following 24 hours.
That's all. You can listen to the prediction again, if you want.
Enjoy! Your feedback is really appreciated!
N2YO.com Team More
(Source: N2YO.com - Jul 10)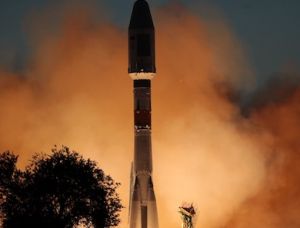 SOYUZ ROCKET SENDS UP RUSSIAN WEATHER SATELLITE - A new Russian weather satellite lifted off from the Baikonur Cosmodrome in Kazakhstan on Tuesday, riding a Soyuz launcher into space with six small piggyback satellites from Britain, the United States and Norway. The polar-orbiting Meteor M2 satellite will track cloud cover, storm systems, temperature and humidity, and polar ice for weather forecasters. The 6,124-pound Meteor M2 satellite launched at 1558:28 GMT (11:58:28 a.m. EDT) from Site 31 at the Baikonur Cosmodrome in Kazakhstan, where it was 9:58 p.m. local time. More
(Source: SpaceFlight Now - Jul 9)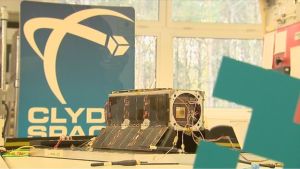 FIRST SCOTTISH SATELLITE READY TO LAUNCH - Scotland's first satellite is scheduled for launch later. UKube-1 is a cubesat, packing six payloads into a space not much bigger than a shoebox. Its experiments include a study of space weather and a project to let school pupils interact with the satellite. It was commissioned by the UK Space Agency and built by Clyde Space, a Glasgow company which has a big share of the market for cubesat components. They already have orders for another two complete satellites, and say they are planning to mass-manufacture hundreds or even thousands more. More
(Source: BBC News - Jul 8)